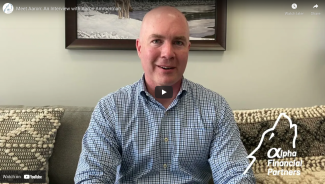 Meet Aaron Ammerman Video
An experienced professional within the financial services industry, Aaron has over two decades of experience advising a diverse group of individuals and institutions.  With an emphasis on providing financial planning services to individuals, families, and business owners, he is able to help bring clarity to difficult but important decisions.  Aaron also has extensive experience in advising public and private pension funds along with family offices.  
Aaron earned a BA in Business Administration from Asbury University in addition to a Masters in Economics from the University of East London (UK).  
He is also very involved with local non profit organizations that focus on education, public policy reform, and historic preservation.  
Click this link to watch Aaron's interview!