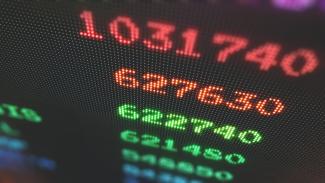 June Student of the Market
Worst Bond Market Returns
Behind 1994, 1984, and 1996, 2021 was the 4th worst start to a year for bonds.  On average, after these historical worst starts, the next 7 months saw bond returns bounce back.
Value Stocks
Behind 2002 and 2001, 2021 was the 3rd best start to a year for value stocks.  Historically, after value stocks had best starts, the next 7 months saw value stocks outperform growth stock but at a much slower pace.  In 2021, value stocks have outperformed growth stocks by 12.1%.
Historical Inflation
In the last 30 years, there has been very little volatility in the CPI.  On average, the CPI increases by 2.9% annually.  From 4/30/20 to 4/30/21, the CPI increased by 4.2%.  
2021 Inflation
Car and truck rental, gas, used cars, jewelry, and indoor plants have all increased in price.
Computer software, travel lodging, health insurance, airline fair, and tickets to sporting events have all decreased in price.
Click on the PDF below to check out BlackRock's June 2021 Student of the Market Report.