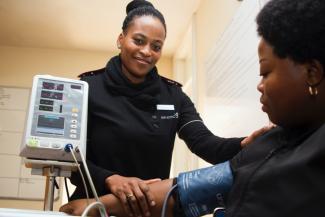 If you are interested in opening up a Health Savings Account or if you are a human resources manager wondering if HSA's are beneficial for your company, this article is for you.  Check out the PDF below to read more about Fidelity's Health Savings Accounts and the 2021 contribution limits. 
Fidelity estimates that a couple retiring today at age 65 will need $295,000 saved for health care costs.  For a retiring individual, they should expect to spend around $150,000. 
This is contrary to most employees' beliefs.  Half of employees expect to pay $50,000 or less for their health care in retirement.
For 2021, the HSA individual contribution limit is $3,600 and the family contribution limit is $7,200.  The catch-up contribution for those 55 and older is $1,000.  The minimum deductible for individuals is $1,400 and for families it is $2,800.  The out-of-pocket max for individuals in $7,000 and for families it is $14,000.